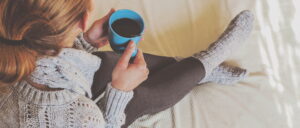 We don't have to tell you more than once that it's cold during the winter here. Heaters are working at full blast, homes are feeling drafty, and we're paying more than we'd like to keep our homes cozy. Going into 2021, it's time to look back on what worked and what didn't with our heating services.
If you've got a "heating guy" that you work with year in and year out, what exactly makes you choose them? Do they go above and beyond for your heating services in Kalispell, MT? Or do they leave you with a sinking feeling that you know they'll be back next season? Since we're shifting into 2021, this is a great opportunity to discuss what you and your family need from a heating contractor.
We'll let you in on some industry secrets that other homeowners might not know, and we'll make the case as to why Bill's Superheat, Inc. is the team to call!
Quality Service Comes From Quality Professionals
When you need your heater repaired, or a new heater installed, you want the best service you can get, quickly, and at a good price. These three qualities make it so vital that you choose a team that's willing to go above and beyond. Think about the following qualities we're about to describe and ask yourself if your "HVAC pro" has these traits. If not, there's no shame in switching to a team that can really get your back when you need it.
Trust in the Work
When you choose a team for heater service, you need to trust in their ability to get the job done right. Whether you've got a safety concern in your gas furnace from a cracked heat exchanger, or your heat pump is stuck on cooling mode and you can't switch it, you need to be able to trust in the professional that says they'll fix it. Without that relationship, you could end up paying more money than you'd like down the road.
Our team often says we're "committed to 100% satisfaction," which means we just don't like doing a job that doesn't make you happy. Our services are thorough, our technicians are incredibly well-trained, and our trucks are fully stocked when we come to visit. We get the job done because our company reputation is on the line every time we perform heating services. Ask your friends and neighbors about us and decide for yourself how trustworthy our team is!
Licenses, Certifications, and Awards
If someone asks you to prove how "good" your HVAC pro is, do you stumble? Do you just say "well, they're just good!" That's not acceptable in our eyes. There are HVAC teams out there with credentials that are really big things to brag about.
For starters, our team is EPA certified. We were voted "Best of the Flathead" by the Daily Interlake, and we're also members of the Flathead Builder's Association. We could go on, but basically, wherever there's a certification to be achieved in the field of HVAC, we're there. Call our team and ask us about our certifications and licenses. Ask us whether or not we're insured (we are!) It's about time you started working with a team that took this work seriously.
Do yourself a favor and call Bill's Superheat, Inc. Here to Save the Day!