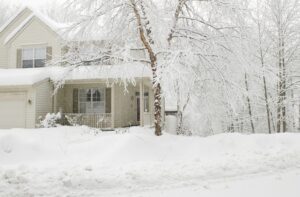 We need to address a rather complicated question that comes from our community. If your gas furnace heats your home by burning fuel with a flame, then why is it not supposed to make smoke? And where do all of the fumes and smoke that are produced go?
These aren't amateur questions, we respect anyone who is willing to learn about the heating process and the intricacies of their home. In this case, we need to start with the simplest question and get more complex from there. What is smoke? And why does it come from burning different types of fuel sources?
Then, we'll move into the vital conversation as to whether or not you need furnace repair in Bigfork, MT. If your furnace is smoking, the simple answer is yes, but we urge you to keep reading to learn more about this complicated issue.
Contact the experts today for more info!