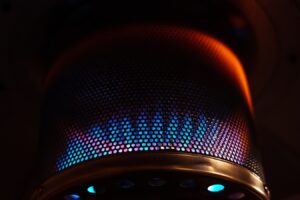 Unfortunately, there's very little we can do to figure that out from behind a computer screen. The best HVAC professionals still need to see a furnace in order to diagnose a problem. That being said, we can both talk about some of the symptoms that furnace repairs give off, as well as what can go wrong if you neglect a furnace repair.
Homeowners try to avoid having their problems diagnosed these days, and we understand why. With expensive hidden fees placed throughout different repair services, it can seem like a trap to call for furnace repairs in Kalispell, MT if there's not something seriously wrong with it.
But we're different. We are devoted to 100% customer satisfaction, which means we're more interested in keeping your furnace in good shape and your home healthy, safe, and comfortable. So, keep reading while we give you the lowdown on a malfunctioning furnace.
Common Furnace Problems
Furnaces aren't as complicated as homeowners think. From a layman's perspective, they're very high-tech. From the perspective of an HVAC professional, they're fairly simple. That's why we talk about these kinds of issues with such certainty, because we can usually fix a furnace in record time without and hang-ups.
Here are just a few common furnace problems that we see often. If you recognize any of these symptoms, or you think your furnace is suffering, then call us.
Clogged Filter
Your furnace relies on a filter to stop contaminants from mucking up the system and causing problems. Contaminants like dust, pet dander, hair, and dirt can easily get caught in the filter which will keep the sensitive, interior components of the furnace running smoothly. That being said, when the filter gets clogged, you can run into some pretty awful problems.
Your furnace can wane in efficiency, it can start overheating and shutting down, and it can even start requiring expensive repairs that are brought on by a clogged filter.
Loose Component
Do you hear a rattling or clanging noise coming from your furnace? This is not normal, and it's most likely the sound of a misaligned fan blade, or other small component that's gotten loose. While loose components aren't catastrophic problems to encounter, they can very easily compound into additional problems that will eventually lead to a breakdown.
No Maintenance
Are your bills starting to skyrocket? Are you running into frequent, small repairs that seem unexplainable? It's probably from a lack of maintenance. Call our team to schedule a yearly maintenance appointment for your furnace.
The Dangers of Ignoring the Problem
Look, we didn't get into the dangers of ignoring a furnace repair because we don't want to scare our customers. Vigilance can go a long way in this industry, and if you start neglecting your gas furnace, you could open your home up to a health and safety danger.
We don't just want you to call us for repairs because it will save you money and keep you comfortable. Calling for prompt furnace repairs will also ensure that your home remains safe and that you don't encounter a carbon monoxide or gas leak.
Call Bill's Superheat, Inc. for quality heating services. Here to Save the Day!