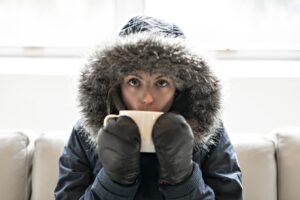 When temperatures start to dip and get cold in our neck of the woods, it can be easy to hyper-focus on the heating system. It makes sense, a heating system is a must-have for anyone that's looking to spend a fall, winter, and spring here. But heating isn't the only metric of your home comfort. Things can get exceptionally dry in the winter, and that dryness can have a lot of negative effects on your home and life.
If you haven't investigated humidifier service in Kalispell, MT, then now might be a good time. We're not just talking about a portable humidifier to help you sleep, we're talking about a heavy-duty humidifier that can balance humidity levels throughout your whole house. They'll help keep your plants alive, your home in good shape, and your personal health from suffering.
Let's discuss why a humidifier is such a good investment.