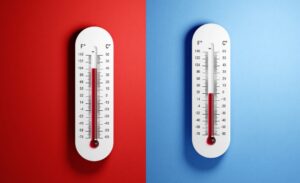 Your heating system might be on its last legs and you're looking into heat pumps as a viable heating replacement in Kalispell, MT. Or, perhaps you're a new homeowner and you'd like to invest in a high-efficiency heat pump that can help lower your energy bills for the next few years. Regardless of what your position is, we can help you by providing some much needed information.
There are a few misconceptions circulating about heat pump systems in our neck of the woods. We live in a pretty cold climate that can be tough on heating systems during the height of winter, which is why it's so important that homeowners understand what systems work and what systems don't.
Can a heat pump work efficiently in a cold climate like ours? Is it a better idea to go with a furnace than a series of ductless mini splits for your heating replacement? We'll answer these questions down below.