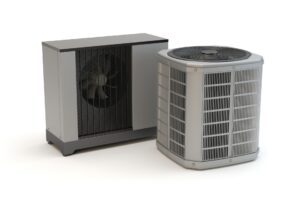 Heat pumps and central air conditioners rely on refrigerant coils in order to absorb heat from the atmosphere. This is the main functionality of the system, which makes it exceptionally hard when the coils that are supposed to do this get dirty and crusted over.
One of the main purposes behind the air filter in your HVAC system is to protect these coils, since they have direct access to the air in your home. Even a small amount of dirt or dust over a long period of time can cause problems with the coils. Dirty coils can contribute to inefficiency and the eventual breakdown of a heat pump, which is why we urge our customers to call us for heat pump repair in Whitefish, MT if they suspect their coils are dirty. We can clean them or try to fix them if they're broken.
Let's focus today on what can be so bad about a dirty set of coils.