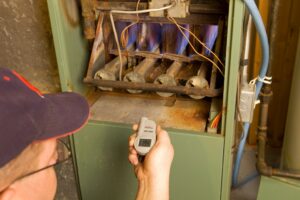 If you've forgotten about your heater's heat exchanger, or you don't even know what a heat exchanger is, then you're in the right place. We're the heating experts, and we never said that you needed to be the experts!
It's important for us to talk about what matters when it comes to your gas furnace, and one of the most important things we could talk about is your system's heat exchanger. It's a small component within all the furnaces in Kalispell, MT, and without it, your system would start leaking gas or carbon monoxide throughout your house.
It's time to learn about what this component does, why it's so valuable, and what you can do to help it last as long as possible. Remember, our team is available to come save the day if you find your heat exchanger in need of repairs.