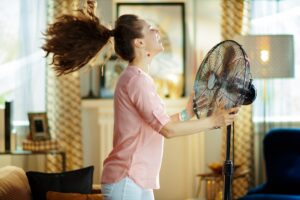 As temperatures begin to rise here in Montana, your air conditioner is working extra hard to make sure that your home is cool and comfortable. However, your air conditioner cannot keep taking care of you unless you take steps to take care of your system as well. A properly functioning air conditioning system is vital to ensure that your home is cool when you get home after a long day of hard work.
When was the last time you scheduled services for air conditioning maintenance in Kalispell, MT? If you are like most homeowners, the chances are that you feel that HVAC services are expensive, and you do not want to pay for things that you don't need. But that does not mean AC maintenance is an unnecessary expense.
This post will help you understand why air conditioner maintenance is vital to your comfort, well-being, and bank account.
3 Reasons Why AC Maintenance Is Vital
Here are some of the reasons you should schedule air conditioning maintenance services.
1. It improves your air conditioner's energy efficiency and performance
Your air conditioning system consists of several moving parts that tend to wear down over time. An air conditioner also accumulates a lot of dust, dirt, and debris that affects its operations. Without regular maintenance, your air conditioner cannot run as well as it should.
Scheduling regular maintenance means that your air conditioner will be cleaner and more energy-efficient, providing your home with far superior cooling as it should.
2. AC maintenance improves its operational lifespan
Modern air conditioners are designed to last for 10 to 15 years. However, the expected operational lifespan depends on how well you take care of your air conditioner. An air conditioner that has not been maintained will have to work harder to keep your home cool.
A system with years of dust and grime buildup will experience wear and tear much faster than a well-maintained system. Failing to maintain your AC and forcing it to work harder will lead to the components breaking down much faster than they should, effectively decreasing its lifespan.
3. AC maintenance reduces your overall costs
An air conditioner that has to work harder to cool your home will draw more energy. It means that it will end up leaving you with significantly higher energy bills to contend with while delivering a poorer performance. Maintaining your air conditioner will make it more efficient, reducing the running costs.
Additionally, a healthier air conditioning system will encounter far fewer problems that require repairs. Between the lower energy bills, reduced repair needs, and longer operational lifespan, you can get more value out of your investment in the air conditioner by scheduling regular maintenance.
Better Late Than Never
If you have yet to schedule any maintenance services for your air conditioner, you should not waste any time in calling professionals immediately. When it comes to your air conditioner's maintenance needs, it is better to be late than skipping the services altogether.
On a maintenance visit, you can expect the technician to completely inspect your air conditioning system, clean everything, and identify any issues that require repairs. By performing these vital tasks, a technician can help you avoid dealing with more expensive repairs down the line by ensuring that your air conditioner is in optimal working condition.
If you are looking to hire professional HVAC services to perform AC maintenance, Bill's Superheat has your back.