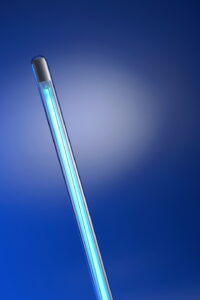 We'll be the first ones to tell you that not every home is going to be perfect for an air purifier. While they can't really harm you, there are probably other things that certain homeowners need the money for than an air purifier. These systems are specifically designed to remove contaminants from the air, depending on the make and model of the system, and they operate in very efficient ways. Some homes might be better suited for an air filter, but the point we're trying to make is that different homes need different solutions.
If your home is inundated with foul odors and people in it are constantly getting sick or feeling ill, then this might be the time to get an air purifier in Kalispell, MT. Air purifiers, especially UV germicidal lights, are designed to remove biological contaminants from the air like mold spores, bacteria, and viruses.
The Right Home for an Air Purifier
Let's first try to pinpoint what the right home for an air purifier might look like. As we mentioned earlier, not every home is going to get the most out of an air purification system, so we'd like to talk about some factors that might make your home perfect for an installation.
If your home has any foul odors inside of it, then an air purifier might be a good investment. Foul odors that are detected by your nose are often contaminant particles floating in the air. Your nose is strong enough to sense them and that's where the idea of a "bad smell" comes from. Air purifiers are great at eliminating them before they reach you.
If people are often getting sick in your home, or if family members have compromised immune systems, then an air purifier will always be helpful. These systems reduce the overall amount of bacteria, viruses, and mold spores that seek to infect the human body.
The Wrong Home for an Air Purifier
Just like above, there are some reasons why your home might not be the place for an air purifier installation.
Budget constraints can be a good reason to put off an air purifier installation for a future date. Especially as winter approaches, make sure your home is heated first before you invest in your air quality.
Other pressing issues like inorganic contaminants in your home might take precedent. Try looking at an air filtration system instead of an air purifier, so you can weed out the most problematic contaminants in your home first!
Combining This System With Other Indoor Air Quality Machines
Here are a few strategies you can employ to get the most out of your air purifier and to improve your air quality.
Air Filter and Air Purifier Combo
Why not invest in both an air filter and an air purifier? This great combination is a way to eliminate pretty much any type of contaminant that enters your home, from biological ones like viruses and bacteria, to inorganic ones like dust.
Combining an Air Purifier With a Dehumidifier
Air purifiers help eliminate mold spores, but mold can often grow in a home that's too humid. Combine your air purifier with a dehumidifier to hinder the mold's growth and to keep your home clean.
Contact Bill's Superheat, Inc. to improve your air quality. Here to Save the Day!