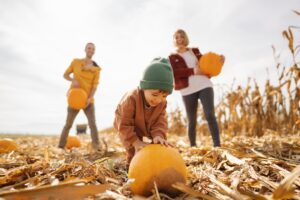 September is here (and almost gone), which means we're full steam ahead towards the rest of the fall season! It's time to bust out the Halloween costume and send the kids back to school because the leaves are going to be changing colors and our schedules are likely to change.
This is good news for anyone who is trying to plan ahead. Unlike summer or winter, fall is a season where temperatures can be more mild and you're not in dire need of assistance when it comes to your heating. Sure, if you wait long enough eventually it will get cold enough to warrant a heating emergency, but until then your heater isn't going to be as needed. That's why we recommend investing in heater maintenance in Kalispell, MT.
Maintenance is going to help your system last longer and perform better during this cold season. And down below, we've listed some reasons why fall is the best time to get it!
Why Fall Is Great for Maintenance
Well, you're probably wondering why we've decided to talk about heating maintenance during the fall. Down below, we've got about four good reasons to call us and schedule an appointment today, but we also want to approach one other topic.
If you missed air conditioning maintenance this year too, then fall can also be a good time for that as well. You might consider it late maintenance, but in reality, there's no such thing as late maintenance. Maintenance needs to be done on a regular basis, from AC units to heaters, and if you'd like to fit in one last appointment for your cooling system before it goes into hibernation, then we think that's a good idea!
Anyways, here are some reasons to look at heater maintenance this fall.
Our schedules are open. Fall is a less busy time for our technicians, since there are fewer heating and cooling emergencies. Temperatures are mild, which means we can be more flexible and adhere to your schedule instead of ours!
We have some time. If we inspect your heating system during a maintenance appointment and find a problem, we all have plenty of time to figure out a solution before the cold really sets in. This makes it easy to plan, budget, and execute a proper solution while the weather is still moderately mild.
Maintenance is a perfect in-between service. Are you unsure as to whether your system needs repairs or a full system replacement? Then maintenance is a good idea! It's more affordable and can be a great way for our team to evaluate the future of your system.
It keeps the warranty on your system. Many homeowners depend on their heater's warranty in case something goes wrong. These warranties can sometimes be more important in Kalispell, MT where our winters can be cold, isolating, and brutal. We urge everyone with a warranty on their system to schedule maintenance so the warranty remains intact!
Just remember that in any situation, we are Here to Save the Day! Contact Bill's Superheat, Inc. to invest in high-quality maintenance today.