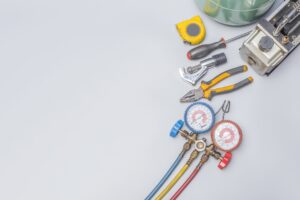 While temperatures might still be pretty high, and we're not quite out of air conditioning season yet–you can probably feel the change in the air. Kids are all starting to go back to school, the leaves are beginning to change, and the air just smells and feels a bit different than it did at the beginning of August.
When seasons change, it can often be hard to acclimate when there's so much going on in our personal lives. All of a sudden, you might open your eyes one morning and your furnace is starting to kick on as temperatures drop below 50. So, to make things easier for all of our customers, we want to talk about some helpful tips to help you acclimate to the changing seasons easily.
Remember, our team can help with HVAC maintenance in Kalispell, as well as heating or cooling system repairs. Just give us a call if you think there's something wrong or if you need help with your comfort technology.
Invest in Maintenance
Maintenance is one of those things that's worth more when you get it done regularly. Maintenance is also more convenient when you schedule it during a time period of lukewarm temperature shifts. Fall and spring fall into that category, since they're not quite too hot and not quite too cold, meaning our team members have plenty of time to address your maintenance request.
While you're on this blog post, why not write yourself a reminder to get your heating system maintained? It can only benefit you in the future, and set you up for success, since it's one of the most important things you can do for the quality, efficiency, and longevity of your heating unit.
Don't Forget, Heat Pumps Need Maintenance Too!
Heat pumps need maintenance as well! Especially if you had your heat pump maintained in the springtime, it's been working hard keeping your home cool since then, and it could use another tune-up before we head into the heating season.
Yes, just to be clear–heat pumps require maintenance twice a year since they function as heating and cooling systems in one. So don't hesitate to call our team today and schedule an end-of-season maintenance appointment.
Clean Around Your Furnace Exhaust or Condenser Unit
Before the weather and precipitation starts to change, we urge homeowners to clean around the HVAC system components that are outside. For instance, your furnace's exhaust might be partially blocked up with leaves, dirt, grass clippings, or even hay, and that can be a bad sign for your indoor air quality and your furnace's efficiency. Also, be sure to clean around the condenser unit of your air conditioner or heat pump so that nothing is blocking this system as well.
Change the Air Filter
Last but definitely not least, change the air filter in your forced-air heating system before the fall starts to get cold. This will ensure that you're starting off on the right foot when you start depending on your system.
Contact Bill's Superheat, Inc. for fast and effective HVAC services. Here to Save the Day!