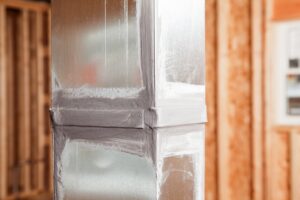 So, if you've just invested in a new, efficient heating system, then this past heating season was probably a step above all the others. Efficient and powerful heating systems, especially new ones, are great investments and can easily cut down your heating costs as well as keep your home more comfortable. Now that spring is here and we're almost done with the need for our heating systems, it's time to talk about the complications going forward. How can you keep your heating in Bigfork, MT as efficient and effective for next year?
Well, there are a few things you can do to help keep your heating system in good shape going forward. Even if it's a brand-new furnace or heat pump, these first few years are absolutely crucial to the rest of the system's lifespan. Treat your unit well now, and it will continue to work hard and efficiently over the coming decade!
Start With a Maintenance Program
Maintenance is extremely valuable, and it increases in value the longer you get it on a routine basis. Think of maintenance as being part of a pool club. The more you use the pool club over the years, the more you're getting your money's worth, right?
Well, maintenance is the same way except for your home efficiency and comfort. When you sign up for maintenance every year, a professional can tune up your system, inspect all of the components, and even replace or repair some of them that are starting to get worn down. This leads to a huge chunk of repairs being avoided in the future because your system has been kept in good shape year after year!
Change the Air Filter on a Routine Basis
Your air filter is responsible for keeping contaminants out of your heating system's most sensitive components. Just a few molecules of dust can clog up the unit or get burned and harm your indoor air quality as a result. This component requires changing when it gets filled with dust and debris, and we recommend changing it every 1-3 months. However, this doesn't just stop with one or two changes. You're going to need to change this air filter for the rest of your heater's lifespan.
Don't worry, just like taking the garbage out or cleaning the bathroom, it's easier if it just becomes part of your routine! Mark a day on the calendar when you change the air filter and have that be your "home improvement day." Your heating system will thank you years down the line when it's still in impeccable shape due to your handiwork!
Get Your Air Ducts Tested and Inspected
For most heating systems, air ducts are absolutely essential since they transport the heated air throughout your home. If your air ducts are in disrepair, then there's no point in maintaining your heating system since most of that quality heat is just going to be lost through leaks or gaps. It's a good idea to treat your air ducts as an integral part of your heating system, and get them the service they need too.
Why not start with air duct inspection or testing? We can measure the amount of airflow that makes it from your heater to your rooms, and figure out if any sealing or repair work needs to be done. This will keep your home running efficiently.
For more information on our heating services, contact Bill's Superheat, Inc. Here to Save the Day!