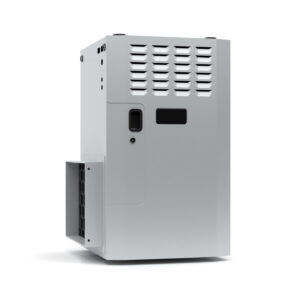 We use a lot of factual data in our blog posts and our work. All of our technicians have to go through rigorous training just to be able to address your HVAC needs. So, where do we get this data from, and where can you access some important data for your home?
Well, we're not going to monopolize this kind of information. We'd love to share it with you because the more our local community knows about energy efficiency and the importance of services like professional AC maintenance or repairs, the better off they'll be. So, this blog post is dedicated to showing our sources and telling you where you can more easily find out information about your HVAC system.
Just remember, no blog or article will replace professional HVAC services in Kalispell, MT. Make sure you call us for the work that you need to be done in your home!
The Department of Energy
The first and easiest place to locate helpful information on your home's energy efficiency is the energy.gov website. This website is funded and maintained by the US government's Department of Energy. All of the data posted on this website is factually correct and supported by numerous studies that citizens have access to.
This is a great starting resource because the Department of Energy makes it very easy to learn about your home's energy efficiency. Just look at all the links on that page! We highly encourage anyone getting started in learning about energy efficiency to start here.
Just remember that a blog post or webpage won't be able to help you with specific tips on your unique situation. That's what our team is for!
Trane Technology Website
Trane is one of the companies that supply us with top-of-the-line HVAC systems that we sell to customers. They're amazing products that are built to last and run as efficiently as possible. So, when looking for energy efficiency tips, why not even look at the manufacturer's website as well?
Trane has its own energy efficiency webpage that is designed to also help homeowners troubleshoot their malfunctioning or inefficient HVAC systems. Just remember that you can always count on our team to provide the actual repairs or services necessary.
Talking to a Pro
While you might enjoy all the nifty links and websites we've added on this page, one thing is for certain–a website can only go so far. Most homeowners that are in need of efficiency help are dealing with specific situations that require specific solutions. The Department of Energy or a manufacturer's website will only be able to help you partially.
When in doubt, you can always call our team for support. We provide services like air conditioning or heating repair, but we also can walk you through ways to improve your home's energy efficiency and upgrades that can provide a measurable impact.
Nothing replaces the decades of industry experience that a lot of our technicians have. We're never surprised by home situations, and we'll always have some way to help your energy efficiency.
For help with your home's energy efficiency, call Bill's Superheat, Inc. Here to Save the Day!