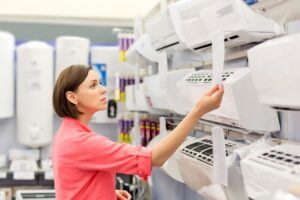 Ductless air conditioners are all the rage these days. With our ever-growing fascination with tiny homes and energy-efficient HVAC systems, ductless technology keeps hogging the spotlight. That's why we think it's important that homeowners know exactly what they're purchasing when they look into investing in these systems.
Ductless HVAC systems can both heat and cool a home. While they might not be as efficient during our coldest winter months, they can be amazing for nine or ten months of the year while we deal with mild temperatures and the need for an improvement of a few degrees in one direction or the other.
Want to know about how ductless systems work and why you would ever think of investing in one? Well, keep reading. If you're an unconventional homeowner, or perhaps a homeowner with an entirely electric house, then we'll tell you all about how perfect ductless AC systems in Kalispell, MT are!