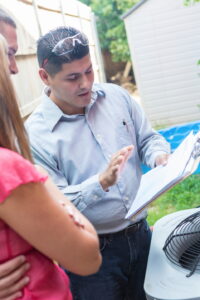 We've all been there—you're trying to get some sleep on a hot night and you're awoken by some uncomfortable sounds. While they otherwise would make you think that something is going wrong in your house, you know for a fact that these noises are coming from your air conditioner. Before you go back to bed and ignore it, we urge you to consider calling for help.
Unfortunately, your air conditioner just can't talk to you. The closest it will get to telling you that something is wrong with it, is by making strange noises that wake you up in the middle of the night. So, if you end up going back to sleep, you're aiding in the neglect of your system.
It's important to invest in your central air conditioning in Kalispell, MT, and that starts with calling for repairs when they're needed!