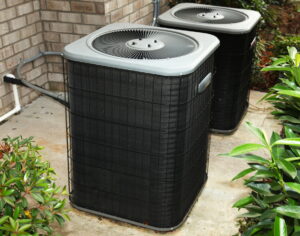 It's that time of year! Air conditioners are slowly being taken out of hibernation and our heaters are in use less and less. We might even see one or two months of barely any HVAC use, which is always a blessing and a big boon to our budgets. However, the spring will pass and eventually we'll be diving headfirst into summer with record high temperatures, heatwaves, and extremely uncomfortable humidity levels. You're going to need your air conditioner, even if you don't think so yet.
AC maintenance in Kalispell is vital. We know that our team might be a biased source of information, but we do know what we're talking about. AC maintenance might seem like its optional when advertised via email or on TV, but it's really not. Homeowners that go without their AC maintenance every year seek to lose huge amounts of money, either on repairs or decreased efficiency, for the chance at gambling with cut initial costs.
1. It Improves Efficiency
Let's talk about what matters to you as a homeowner. Every year when you get together to discuss budgeting, whether it's the next vacation you're saving up for, your mortgage payments, or any student loans, you're probably considering utility costs. Utilities are a fundamental reality of living in the United States, which isn't really a bad thing. Electricity, fuel, and water help us live such amazing lives.
However, when you decide to skip AC maintenance, you're allowing your air conditioner to run inefficiently. This means it will consume more energy to produce the same level of cooling than it would with maintenance. Studies show on average an air conditioner loses 5% of its efficiency per year of missed maintenance. So, next time you're planning for that next big purchase, you're just budgeting to get by, remember this cost when you consider skipping maintenance!
2. It Reduces Repairs
Do you know what's worse than planning for a big expense headed your way? Dealing with that big expense without having planned for it. In the budgeting world, it's why we've got our emergency savings and other valuable assets. We know that between medical bills and family issues, you're likely going to see some surprise costs. The trick is trying to mitigate those surprise costs with proper planning.
Air conditioner maintenance can mitigate up to 85% of all surprise repairs that an air conditioner can see. This means less expensive bills, less stressful decisions, and less time you're throwing money at a problem just because it's inconvenient. Maintenance addresses these issues before they become full-fledged repair needs.
3. It Improves Comfort
AC maintenance is a great tool not just for budgeting, but for comfort. After all, why do you have an air conditioner if not to keep you comfortable on the hottest of days?
If you're paying month-to-month for air conditioning costs, then it better be producing cool air and comfortable temperatures. Yearly maintenance can help ensure this is the case, as minor adjustments and fixes can be made to increase the comfort levels of your home. Improved efficiency for your air conditioner means it doesn't have to work as hard to cool your home. All of these qualities work hand in hand to keep you comfortable at a lower price.
Contact Bill's Superheat, Inc. to schedule spring maintenance today. Here to Save the Day!