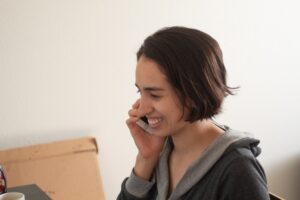 Uh oh, you're hearing the telltale signs of a refrigerant leak. Either you've got a hissing or bubbling air conditioner, or maybe the system's efficiency levels are really starting to cost you. But either way, it sounds to us like you're dealing with a refrigerant leak. This is a fairly common problem with air conditioners, and since we're at the very beginning of the cooling season, it only makes sense to get it fixed ASAP.
Air conditioning systems rely on refrigerant in a closed-loop system to deliver cooling to your home's air. With less refrigerant (because more of it is leaking), this job gets harder and harder to do. You can't really DIY a fix of this magnitude, because the system requires very precise AC repair in Kalispell, MT that can only be done by licensed professionals.
Keep reading to learn more about refrigerant leaks and what you can do to fix yours.