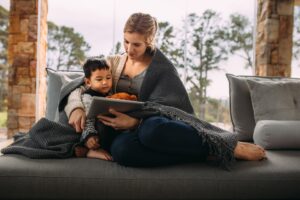 This is a question that we get all the time and–honestly–it's a pretty good one! If you're not familiar with HVAC systems or heat pump technology, then it can be pretty easy to fall into misconceptions about how they work or, in this case, how they don't work. Well, we only deal with facts on this blog, so we're going to answer this question and a few others for homeowners who are looking to invest in a new heat pump system.
We install, maintain, and repair heat pumps in Somers, MT. That means you can trust us for all of your heat pump-related information and needs.
The truth is that a heat pump can work well in cold climates, and it can work effectively until -13 degrees Fahrenheit! While this is generally good news, there are some caveats that we'd like to cover down below.