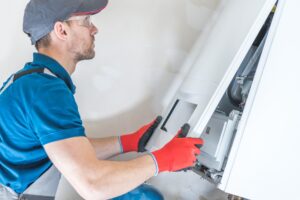 It's the time of year when we really start kicking our furnaces into gear. Those reliable heating machines are the perfect defense against frigid temperatures when we start staying indoors to watch movies, cook dinner, and play board games. This type of relaxation with your family can only truly be achieved with the help of a team of HVAC professionals that can check the safety of your furnace.
The elephant in the room here is peace of mind, the ability to enjoy quality heat all winter long without being fearful of any dangers that might persist. A gas furnace isn't supposed to be dangerous, but when it is neglected or doesn't undergo the safety inspection it's supposed to, then it can quickly become dangerous.
Keep reading to learn whether or not your furnace needs heater repair in Kalispell, MT, and what to do if you're unsure of the condition your system is in.